Arts, Athletics & Leadership
Athletics
At The Point, we believe athletics helps make our students well-rounded and healthy youth. Our students are scholar-athletes, which means academics come first.


---
Visual & Performing Arts
At The Point we believe Performing and Visual Arts is an important part of learning. It is a way for students to express themselves as well as use the skills they learn in the classroom.

Our Visual and Performing Arts Program offers

Art Studio
Band
Choir
Radio/Public Speaking
Girls Leadership/Cheer

Click the links below to check out some of our students in the public speaking class.
Safer and Better Social Media Music and Video Games for Kids
---
Leadership
Leadership LINKS

We have partnered with Leadership LINKS to help teach our scholars leadership skills and help them grow in other areas of their lives.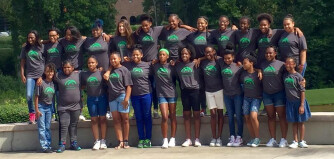 ROYAL DOMINANCE
Male mentorship program lead by Pastor Tacuma Johnson, Co-Founder and CFO of The Point.
Our identity determines our standard. Our standard determines our future. (The Free and Upright Men of Royal Dominance)